Photographers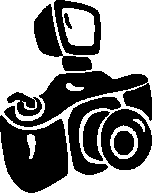 Alvin Langdon Coburn - František Drtikol - William Eckersley - Tim N. Gidal - Nan Goldin - André Kertész - Alfred Stieglitz - Irina Werning
After studying at LCC and St.Martin's (both part of London's University of the Arts), William Eckersley and Alexander Shields founded Stucco Press in 2006 to print Left London, a 176-page book on their home town's abandoned and derelict sites. Garnering a positive critical reception – Sarah Kent stated in Time Out "never before has vanity publishing led to such a splendid publication" – it encouraged their working partnership and they finished another project, U.S.80: Exotic Country, in 2010. This book was a study of the people and landscapes of America's deep south, documented through multiple crossings of the country's first coast-to-coast highway. The Spectator commented that "this unusual collection of Americana is not to be missed".
China, William Eckersley (2011)
This is a collection of photographs from the world's emerging superpower, taken whilst filming a documentary there on AIDS. The story of AIDS in China, like many aspects of its recent history, is one of the individual struggling against the state for recognition and the space to simply exist. It's easy to see a visual metaphor for this in the relationship people have with their built environment, and more widely between the organic and the constructed. This notion was a starting point for these photographs, which were shot around the country.
http://www.stuccopress.com/projects/china/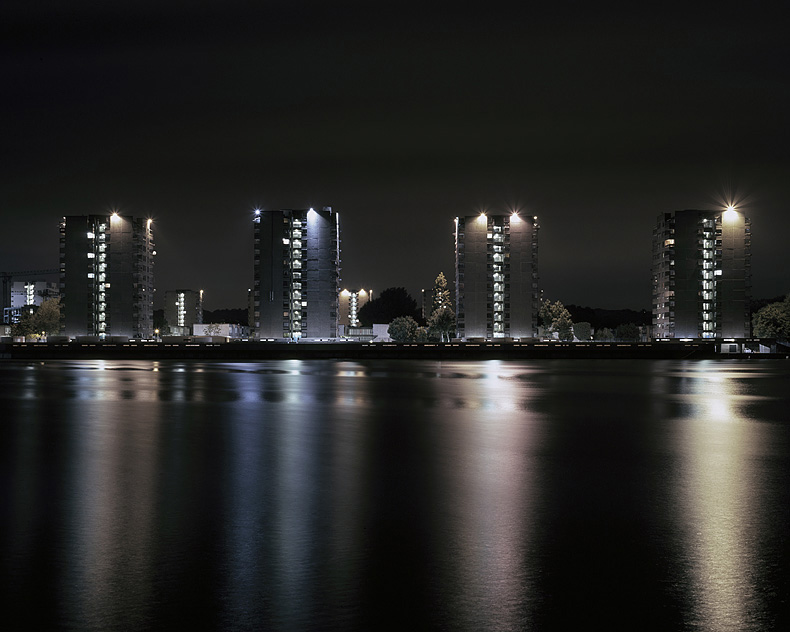 Dark City
The latest publication from Stucco Press is Dark City (2011), a four-year collection of Eckersley's images depicting a de-peopled urban environment at night. Creative Review suggested "there is in fact a whole other world to look at" in the book, while Monocle felt it "shows the empty humanity of England's vast metropolis at its most vivid and alluring".
As such, Stucco Press has become an imprint for the pair's photographic endeavors, while also providing an online home for some of their other projects. They're based in London and Washington DC; their work is held by collectors including Nike and Sir Elton John.
Photographing anything at night is challenging, or at least challenging to do well. City scenes at night are often riddled with the all-too-familiar streaks of red and white lights from long exposures that have long ago lost their intrigue. However this photo series titled "Dark City" by William Eckersley introduces an enlightening and rich perspective on the city at night. Many of the photos have an eerie stillness and odd luminosity that combines unnatural light pollution of the urban environment alongside the glow of the moon, all with startling clarity. One consistency that emerges while looking through the photographs is the unsettling emptiness of all the scenes. A feeling of presence and simultaneous absence pervades the work, emphasizing the quality of a city at rest during the slowest hours of darkness.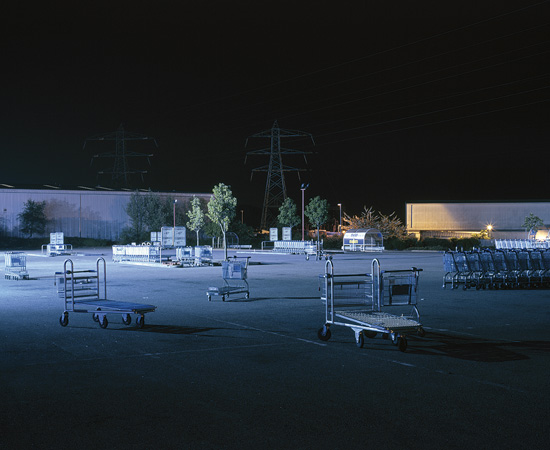 Trolleys in car park
Dark City (book)
William Eckersley (2007 – 2010)
At night, a once flat world illuminated by dull, grey daylight is transformed under the cloak of darkness. Garish spotlighting casts deep shadows and silhouettes, with hues of pink, cyan and orange. The stage is devoid of its human players and seems to showcase the scenery's forgotten beauty, revealing a stark and otherworldly aesthetic in a city drained of its occupants. The built environment, deliberately contrived to service the needs and desires of humanity, makes sense in the context of teeming human life – without this however, its inherent functionality no longer visible, our urban spaces appeared to stand forlorn, waiting to be judged on their genius or folly, beauty or ugliness. This is a series of photographs depicting London at night, and was shot in his home town over the last four years.
!!!!!!!!!!!!!!!!!!!!!!!!!!!!!!!!!!! TOP !!!!!!!!!!!!!!!!!!!!!!!!!!!!!!!!!!! !!!!!!!!!!!!!!!!!!!!!!!!!!!!!!!!!!! TOP !!!!!!!!!!!!!!!!!!!!!!!!!!!!!!!!!!!
Alfred Stieglitz

Alfred Stieglitz (January 1, 1864 – July 13, 1946) was an American photographer and modern art promoter.
In addition to his photography, Stieglitz is known for the New York art galleries that he ran in the early part of the 20th century, where he introduced many avant-garde European artists to the U.S. He was married to painter Georgia O'Keeffe.
Stieglitz was born in Hoboken, New Jersey, the first son of German-Jewish immigrants. In 1871 Stieglitz was sent to the Charlier Institute, at that time the best private school in New York. He enjoyed his studies but rarely felt challenged by them. During the summers his family would leave the city and travel to Lake George in the Adirondack Mountains. As an adult, Stieglitz would return frequently to this same area.
A year before he graduated, his parents sent him to public high school so he would qualify for admission to the City College where his uncle taught. He found the classes at the high school were far too easy to challenge him, and his father decided that the only way he would get a proper education was to enroll him in the rigorous schools of his German homeland.
In 1881 Edward Stieglitz moved his family to Europe for the next several years. Alfred Stieglitz enrolled in the Realgymnasium (high school) in Karlsruhe, while the other children of the family studied in Weimar. Their parents traveled around Europe going to museums, spas and theaters.
The next year, Stieglitz began studying mechanical engineering in Berlin. By chance he enrolled in a chemistry class taught by Hermann Wilhelm Vogel, who was an important scientist and researcher in the then developing field of photography. In Vogel, Stieglitz found both the academic challenge he needed and an outlet for his growing artistic and cultural interests. At the same time he met German artists Adolf von Menzel and Wilhelm Hasemann, both of whom introduced him to the idea of making art directly from nature. He bought his first camera and traveled through the European countryside, taking many photographs of landscapes and peasants in Germany, Italy and the Netherlands.
In 1884 his parents returned to America, but Stieglitz remained in Germany for the rest of the decade. During this time Stieglitz began to collect the first books of what would become a very large library on photography and photographers in Europe and the U.S. He read a lot.
Soon he was regularly writing articles on the technical and aesthetic aspects of photography for magazines in England and Germany.
That same year he submitted several photographs to the annual holiday competition held by the British magazine Amateur Photographer. His photograph The Last Joke, Bellagio won first place – Stieglitz's first photographic recognition. The next year he won both first and second prizes in the same competition, and his reputation began to spread as several German and British photographic magazines began publishing his work.
!!!!!!!!!!!!!!!!!!!!!!!!!!!!!!!!!!! TOP !!!!!!!!!!!!!!!!!!!!!!!!!!!!!!!!!!! !!!!!!!!!!!!!!!!!!!!!!!!!!!!!!!!!!! TOP !!!!!!!!!!!!!!!!!!!!!!!!!!!!!!!!!!!
André Kertész

Known for his extended study of Washington Square Park and his distorted nudes of the 1930s, Andre Kertesz was a quiet but important influence on the coming of age of photojournalism and the art of photography. Though he spent most of his life in the United States, his European modernist sensibility is what made him great, and that is what he is remembered for today.
Born in Budapest in July of 1894, Kertesz was one of three brothers from a middle-class family. Soon after getting his bachelor's degree from the Hungarian Academy of Commerce in 1912, he found a job as a clerk at the Budapest Stock Exchange. Though the work seemed far from his deeper aspirations, it did provide him with the resources to purchase his first camera. When, in 1914, he was drafted into the Austro-Hungarian army, he brought along his camera. The photographs he made during the war represent the beginnings of his formation as a serious artist. Unlike other war photographs, Kertesz's concerned themselves with the lives of soldiers away from the fighting. These subtle images of the moments of joy and contemplation away from the front were a revolutionary use of the newly invented hand-held camera.
Though he sold a handful of pictures to magazines and had a number of others made into postcards, Kertesz was not yet able to support himself with his newfound talent, so in 1918 he returned to the stock exchange. Then, in 1925 he made the fateful decision to move to Paris. Excited about an opportunity to participate in the bohemian artist's life, he worked as a freelance photographer. Working for dozens of different European magazines, Kertesz found Paris a welcoming and artistically inspiring place. Within a short time he met and made portraits of some of the great artists living in Paris, including Piet Mondrian, Marc Chagall, Alexander Calder, Constantin Brancusi, Sergei Eisenstein, and Tristan Tzara.
By 1927 Kertesz's scenes of the streets of Paris were beginning to attract a great deal of attention, and he had his first show at an avant-garde gallery. Throughout the 1930s he remained in Paris studying the people and their inhabitation of the streets, and the play of light and shadow that so dramatically filled the urban landscape. In 1936, after the death of his mother and his marriage to Elizabeth Saly, he moved to New York, where he had been engaged by the Keyston Agency. Though he canceled the contract only a year later, the progress of the war made his return to Paris impossible. Unable to leave and treated like an enemy by the government (which prevented him from publishing for several years), Kertesz was caught in tragic uncompromising circumstances. When the war ended Kertesz had lost the momentum of a supportive artistic community, but continued to live in the States due to health and familial considerations.
For nearly twenty years his gifts remained relatively unrecognized in New York. It was not until 1964, when John Sarkowski, curator at the Museum of Modern Art, organized a one man show that Kertesz's career was reawakened. Over the preceding years, art photography in the United States made serious leaps and began to recognize the advances of earlier European artists.
!!!!!!!!!!!!!!!!!!!!!!!!!!!!!!!!!!! TOP !!!!!!!!!!!!!!!!!!!!!!!!!!!!!!!!!!! !!!!!!!!!!!!!!!!!!!!!!!!!!!!!!!!!!! TOP !!!!!!!!!!!!!!!!!!!!!!!!!!!!!!!!!!!
František Drtikol

František Drtikol (3 March 1883, Příbram – 13 January 1961, Prague) was a Czech photographer of international renown. He is especially known for his characteristically epic photographs, often nudes and portraits.
From 1907 to 1910 he had his own studio, until 1935 he operated an important portrait photo studio in Prague on the fourth floor of one of Prague's remarkable buildings, a Baroque corner house at 9 Vodičkova, now demolished. Jaroslav Rössler, an important avant-garde photographer, was one of his pupils. Drtikol made many portraits of very important people and nudes which show development from pictorialism and symbolism to modern composite pictures of the nude body with geometric decorations and thrown shadows, where it is possible to find a number of parallels with the avant-garde works of the period. These are reminiscent of Cubism, and at the same time his nudes suggest the kind of movement that was characteristic of the futurism aesthetic.
He began using paper cut-outs in a period he called "photopurism". These photographs resembled silhouettes of the human form. Later he gave up photography and concentrated on painting. After the studio was sold Drtikol focused mainly on painting, Buddhist religious and philosophical systems. In the final stage of his photographic work Drtikol created compositions of little carved figures, with elongated shapes, symbolically expressing various themes from Buddhism. In the 1920s and 1930s, he received significant awards at international photo salons

!!!!!!!!!!!!!!!!!!!!!!!!!!!!!!!!!!! TOP !!!!!!!!!!!!!!!!!!!!!!!!!!!!!!!!!!! !!!!!!!!!!!!!!!!!!!!!!!!!!!!!!!!!!! TOP !!!!!!!!!!!!!!!!!!!!!!!!!!!!!!!!!!!
Nan Goldin

Nan Goldin ( 1953 - present ) is one of the leading contemporary American photographers. She is often compared to Diane Arbus ( 1923 - 1971 ) and can be seen to have influenced the styles of a diverse range of contemporary photographers, such as Nobuyoshi Araki ( 1940 - present ) and Larry Clarke ( 1943 - present ).
The focus of her early work is a documentation of (her choice of) intimate moments between members of her friends and those she has chosen as her surrogate "family", as well as self portraits. Her early style follows the contemporary American trend of quick, almost unposed photographs taken in available light. Her more recent, later works have become more impersonal and have included land- and sea- scapes as well as children and childhood.
Goldin was born in Washington, D.C., and grew up in an upper-middle-class Jewish family in the Boston, Massachusetts suburb of Lexington. She ran away from home and was fostered by a variety of families in her teens. Her sister committed suicide at a very early age. These events set the tone for much of Goldins life and work. During 1968 in Boston, Goldin was introduced to photography at the age of fifteen, and progressed to study and graduate from the Boston Tufts University with a qualification in Fine Arts in 1977/78.
Goldin moved to New York after graduation and became involved in - and documented - the post-punk scene in the city, as well as continuing to capture images of the vibrant gay and transsexual subcultures.
She began using hard drugs, even as she continued to document her life and lifestyle. Her pieces from this era are probably the most iconic and famous, certainly the most referenced, of Goldins, and were released as a series known as *The Ballad of Sexual Dependency*. The works that form "The Ballad..." is a very personal reflection on sexual relationships, domestic violence, substance abuse, so-called alternative lifestyles and male social isolation. She is displaying her vision of her lifestyle, the times she is it living in and how it affects her and those around her.
The series was followed by others, like "I'll be your mirror" and "All by Myself" Her work was criticized for making heroin use seem glamorous. This was not the case, though. Most of Goldins subjects were dead by the mid 1990's from AIDS or drug abuse and overdoses. These collections of photographs were depicting their reality, not an invention.
The deaths of so many of her subjects also marks the turning in her career towards her recent style, particularly that of Dorothy "Cookie" Mueller (1949 - 1989) the actress and novelist and often-photographed subject of Goldin's, who died from AIDS at the end of the eighties. As discussed earlier, this work has turned towards landscapes, including the New York skyline and waterscapes, often including figures of women in water, her then lover, Siobhan, and babies, childhood and family life. Goldin is very much in demand in the contemporary art world and art market, and many of her recent projects have been collaborative in nature. She has worked on a book project - "Tokyo Love" with the Japanese photographer Nobuyoshi Araki and released the collection "The Devil's Playground" - a book project which included written pieces from authors like Nick Cave and Leonard Cohen.

Photo: nangoldin
External links
15 pictures of Nan Goldin: http://www.yvon-lambert.com/index_pr.php?section=art_pr&artist=na_goldin
Interview and pictures: http://fototapeta.art.pl/2003/ngie.php
!!!!!!!!!!!!!!!!!!!!!!!!!!!!!!!!!!! TOP !!!!!!!!!!!!!!!!!!!!!!!!!!!!!!!!!!! !!!!!!!!!!!!!!!!!!!!!!!!!!!!!!!!!!! TOP !!!!!!!!!!!!!!!!!!!!!!!!!!!!!!!!!!!
Tim N. Gidal


Tim Gidal was one of the founders of modern photo-journalism.
His first picture story, "The Vagabond Congress", was published by the Munchner Illustrierte Presse, a forerunner of Picture Post, in 1929, the year he entered the University of Munich in 1929 to read History.
He was born Nachum Gidalewitsch, in Munich, in 1909, of a Russian father and Lithuanian mother, and he came to photography through having empty pockets. Like many university students, he was hard up and when introduced to Paul Feinhals, the editor of the Munchner Illustrierte, he grabbed the opportunity to earn money.
Photo-journalism was invented in Germany as a result of Oskar Barnack's little Leica camera. This beautiful instrument, introduced by the Ernst Leitz optical company in 1924, enabled photographs to be taken under circumstances previously impossible with the large-format cameras popularly used by the press in the 1920s. The potential of the Leica, and its competitor the Ermanox, was grasped by those who, like Gidal, saw the new crop of illustrated magazines that were appearing in Germany as vehicles for their personal expression and as a livelihood.
Few of them were interested in photography for its own sake. The doyen of them all, the eminently discreet and respectable lawyer Alfred Saloman, used his Ermanox camera as a means of access to those with political power and, among other nascent photo- journalists contemporary with Gidal, only Kurt Hutton and Martin Muncacszi had received any formal training in photography. For Gidal, as for Felix Man, Umbo, Walter Bosshardt, Andre Kertesz, Wolfgang Weber and others, the camera was simply a means to an end.
After emigrating in 1933 he lived in Switzerland (where he wrote a doctoral dissertation on photojournalism), the Middle East, and India, contributing to numerous publications. Between 1938 and 1940 he worked for Picture Post, and 1942-5 for the British army magazine Parade. After moving to the USA in 1947 he was an editorial consultant for Life. He later held academic posts in America and Israel. His many books include Modern Photojournalism: Origin and Evolution 1910-1933 (1973).
Bibliography: Gidal, T. My Life as a Photoreporter (1984)

!!!!!!!!!!!!!!!!!!!!!!!!!!!!!!!!!! TOP !!!!!!!!!!!!!!!!!!!!!!!!!!!!!!!!!!! !!!!!!!!!!!!!!!!!!!!!!!!!!!!!!!!!!! TOP !!!!!!!!!!!!!!!!!!!!!!!!!!!!!!!!!!!
Alvin Langdon Coburn


Alvin Langdon Coburn was born in Boston, Massachusetts, on 11th June, 1882. Coburn was an amateur photographer until he met Edward Steichen in 1899.
Coburn opened a studio in New York City and became a member of the Camera Club. In 1903 Coburn joined with Alfred Stieglitz, Edward Steichen, Clarence White and Gertrude Kasebier to form the Photosecession Group.
In 1904 Coburn moved to London where he developed a reputation for photographing the portraits of celebrities such as George Bernard Shaw and George Meredith. Coburn's portraits were collected and published in the books, Men of Mark (1913) and More Men of Mark (1922).
In London Coburn associated with a group of artists who called themselves Vorticists. The group included Wyndham Lewis, Henri Gaudier-Brzeska, Charles Nevinson, and William Roberts. In his journal, Blast (1914-15), Lewis attacked the sentimentality of 19th century art and emphasized the value of violence, energy and the machine. In the visual arts Vorticism was expressed in abstract compositions of bold lines, sharp angles and planes. At this time Coburn began experimenting with what he called vortographs. These were abstract pictures of crystals taken through a triangular tunnel of mirrors called a Vortoscope.
In the 1920s Coburn became increasingly interested in mysticism. However, he continued to take photographs until his death in Denbighshire, Wales, on 23rd November, 1966.
!!!!!!!!!!!!!!!!!!!!!!!!!!!!!!!!!!! TOP !!!!!!!!!!!!!!!!!!!!!!!!!!!!!!!!!!! !!!!!!!!!!!!!!!!!!!!!!!!!!!!!!!!!!! TOP !!!!!!!!!!!!!!!!!!!!!!!!!!!!!!!!!!!
Irina Werning

is well-known because of a fascinating project, in which she has convinced people to 'recreate' their old photos. You can admire the result via the first link below. She's done a wonderful job there.
She did more, however...
http://irinawerning.com/back-to-the-fut/back-to-the-future/
http://irinawerning.com/damned-and-beautiful/damned-and-beautiful/
http://irinawerning.com/chini/a-day-in-the-life-of-my-muse/
!!!!!!!!!!!!!!!!!!!!!!!!!!!!!!!!!!! TOP !!!!!!!!!!!!!!!!!!!!!!!!!!!!!!!!!!! !!!!!!!!!!!!!!!!!!!!!!!!!!!!!!!!!!! TOP !!!!!!!!!!!!!!!!!!!!!!!!!!!!!!!!!!!
You are invited to help us to create a wonderful site. So please, famous or not yet famous photographers, contribute your biography and photos to Cedar Gallery: cedars@live.nl

Pictures are the property of their respective owners.
Cedar Gallery is a non-profit site. Pictures are published on this site purely for educational reasons, for the purpose of information and with good intentions. If the legal representatives ask us to remove a picture from the site, this will be done immediately. We guarantee to fulfil such demands within 72 hours. (Cedar Gallery reserves the right to investigate whether the person submitting that demand is authorized to do so or not).